Pre Terminated Fibre
Our pre terminated and tested cables are ideal for high speed or long distance connections between two locations, for inter comms cabinet links or to a remote cabinet, workgroup or device. Internal within your building or externally connecting 2 or more buildings together.
Available from 4-48 core fibre (48 core only available in LC Uniboot), with all popular connectors, LC, SC, ST, FC and cable types to suit indoor, outdoor and harsh environment applications.
No special installation skills or equipment are required and they can be installed by non-specialist personnel, vastly reducing installation costs.
Paragon provide free advice to assist customers with selecting the correct type of fibre required for their specific requirement and fibre containment options, enabling customers to implement hassle free, reliable 'links' between equipment locations.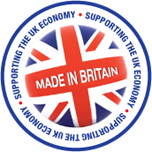 Fast UK Delivery Available
Our workshops are able to deliver most preterminated assemblies within 2-3 working days and sometimes even faster when we have the capacity.
What Customers Say..
"Thanks for your help on this. It all works perfectly"
Gigabit fibre optic link between buildings - Pre terminated Fibre Optic Assembly using Corrugated Steel Tape Armoured (CSTA) Fibre, Planet Gigabit Media Converters (LC) and IP65 rated wall mounted Termination Boxes – Daniel Lawrence – 2016
Paragon Networks Pre Terminated Fibre Benefits
UK manufactured for fast turn around - typically 2-3 working days
Offers low installation costs - no specialist tools or on-site engineers required
Faster installation - install at your convenience, no waiting for contractors
Custom made to your specifications, to suit your environment
Delivered fully protected and tested with test results documentation included
Click Here For More Benefits (Top Ten Benefits)
---