Services
Fibre Optic Installation Service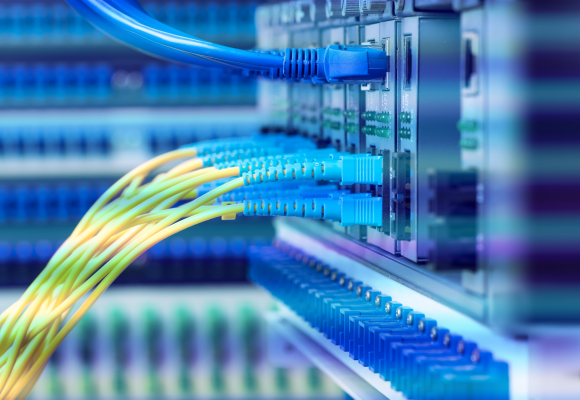 Paragon Networks provide fibre optic cable installation, termination and repair services. From a single link between buildings, to a complete Data Centre fit out, we have the expertise to assist you achieve connectivity.
We install both Multimode (OM1, OM2, OM3 and OM4) and Single Mode (OS2) fibre optic cables. We terminate these cables using a wide range of industry standard fibre optic connectors including LC, SC, ST, FC, MTRJ, E2000, MU etc.
Each job is assigned a Project Manager to ensure good communication is maintained throughout the duration of the installation and to ensure any issues that may affect the completion of the installation / project are dealt with quickly and effectively.
Services we offer
Comprehensive fibre optic installation, termination and test service.
Installation and testing of 'Air Blown' fibre optic systems.
Fault analysis and on site repairs.
Audio Visual installation and commission service.
Data centre fibre termination or fusion splicing.
Wi-Fi access point installation and test service.
Regardless of the size of installation, all fibres installed are tested and certified to the relevant industry standards. The test results are provided upon completion of the installation and are presented in PDF format.
Because we often work in partnership with Systems Integrators, our vans are not sign written. Also, all our engineers wear the same unbranded uniform, so they can represent your company professionally.
We also have engineers with Security Clearance enabling them to work on secure sites.
To find out more about our Fibre Optic Installation Services, please contact us for a free consultation on 0208 906 6816
Note: All our engineers are also trained in Copper Cabling Installation and Termination. We can provide warranted cabling system installations where required.