Deployable Fibre Optic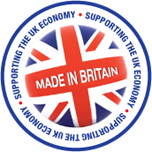 Tactical fibre is flexible, extremely strong and lightweight, it has a high crush resistance and a PUR outer sheath, therefore, it is ideal for use in outdoor environments. Tactical fibre also allows the use of multi channel connectivity as it offers 2 to 24 core capability. Tactical fibre cable can be used with all five connector types mentioned below.

Mini Armoured cable is a Duplex (2 core) cable which is also flexible and lightweight plus it offers exceptional protection for the optical fibres, due to the unique steel armoured construction. This cable is very compact with an overall diameter of only 3.0mm and is suitable for outdoor use. Mini Armoured cable is used with standard connectors, because of this it can also be used internally as an armoured patch lead.
Our deployable assemblies are manufactured using either MIL-TAC multicore cable or our mini armoured duplex fibre cable. They are all presented on a deployable reel and are offered with a number of different connector styles:
Standard connectors: FC, ST, SC and LC Simplex, and LC Uniboot connectors
ParaTuff® IP68: Ruggedised IP68 duplex and IP68 QUAD (4in1) connectors
Neutrik opticalCON: Ruggedised IP65 LC connector solution
Expanded Beam: Ruggedised Hermaphroditic connectors, IP68 rated for very harsh environment
---
Due to the diversity of these solutions, if you can not see the option that you require, please contact us to discuss your specific requirement:
Email
enquiries@paragonnetworks.co.uk
or call 0208 906 6816
---