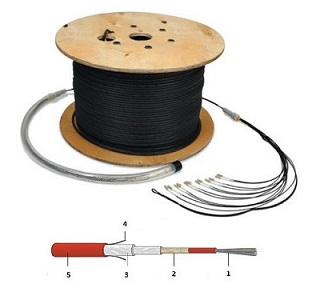 14th January 2020
Thomas Buckingham
New Armoured and Fire Survival Pre Terminated Fibre
We are proud to introduce our range of 30 Minute Fire Survival Fibre Optic Pre Terminated Fibre Assemblies:
Cable Colour - Red
Metal-Free
Water Resistant
Rodent Protection
Internal/External Use
In accordance with IEC 60332-1-2 and IEC 60332-3-24
30 Minutes System Circuit Integrity with reference to DIN 4102-12
Safety applications in tunnels, underground railways, insurance companies, large-scale industry and LAN Backbones.
In addition can be used as a Non-Metallic alternative to CSTA and SWA armoured cable.
Made to Order, available in various fibre types and connector styles.