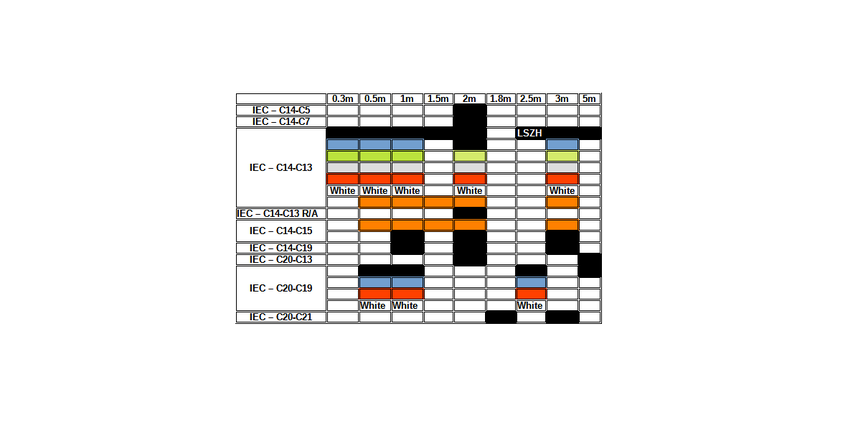 14th February 2021
Thomas Buckingham
IEC Coloured Power Cables
Paragon have been providing Coloured IEC PVC Cables, from stock, for over 8 years, it is only now that we have added them to our web site.
You no longer need to have LSZH power cables made to order, we hold stock of 'Off The Shelf' LSZH IEC and UK Mains Power Leads and have done for some time.
This gives you a LOWER COST option, available from Stock for NEXT DAY DELIVERY:
- Available from Stock
- Next Day Delivery
- Cheaper than Custom Made Assemblies
Low Smoke Zero Halogen (LSZH) is becoming more of a prerequisite for projects, especially within Government Bodies, Data Centre Applications, New Builds, etc.
We have added extra products to our 'Off The Shelf' PVC & LSZH offering.
If you can not find the exact match, we can make it for you.
Our Custom Made Power Cables provide:
- Flexibility in Length
- Option of PVC or LSZH
- 8 Colour Options
- Various Connector Combinations
Click Here to see our current Web Offering
Click Here - Top 10 Benefits of Using Our Custom Made Power Leads
---